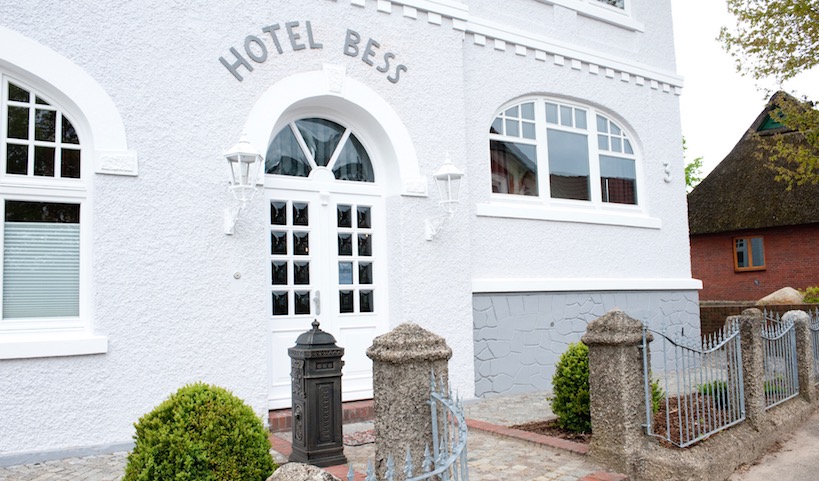 Single and Double Rooms
In our main house we offer you spacious, lovingly furnished rooms
Single rooms
Double rooms
A double room without any barriers
Double room for one guest
Of course, all our rooms have
private shower/bathtube with toilet,
sitting opportunities and writing desk
a TV set and
internet connection (WLAN) free of charge.
Our Conservatory
Your breakfast is served in our stylish conservatory with a historical tiled stove. You enjoy the first coffee of the day - with the first shafts of sunlight. And with a view to our quiet, over 6,000 square metres big park with old trees and playful squirrels.
With pleasure you can read and relax in our conservatory during your stay. But take care of the other guests, please.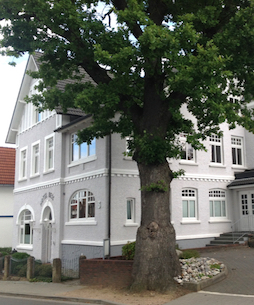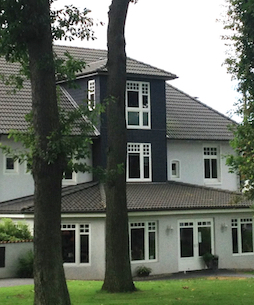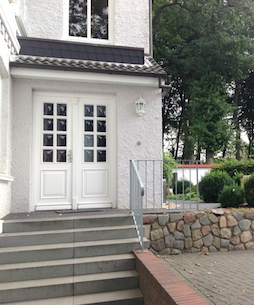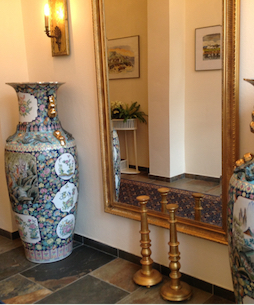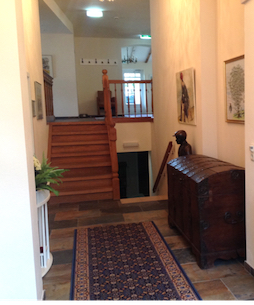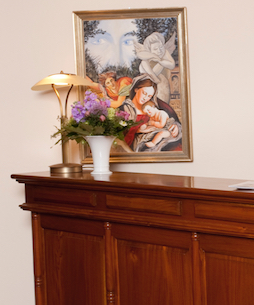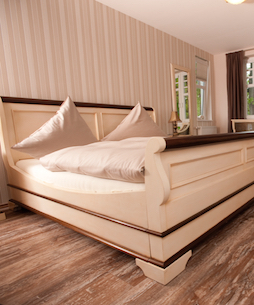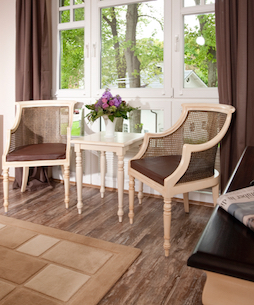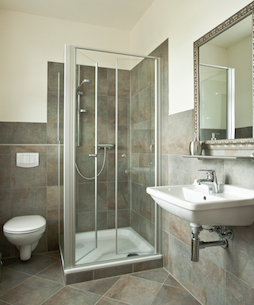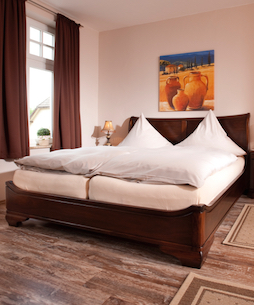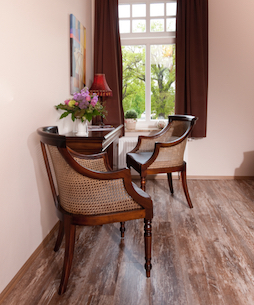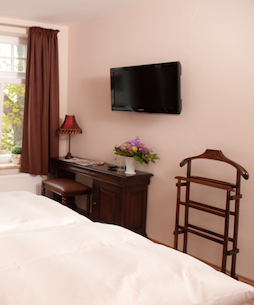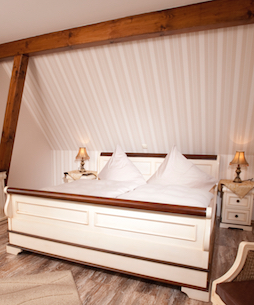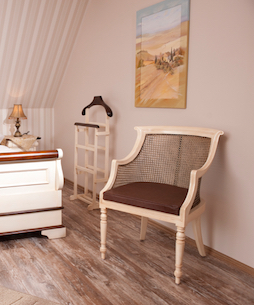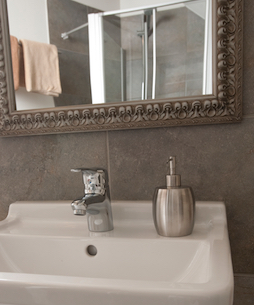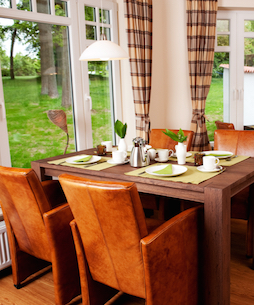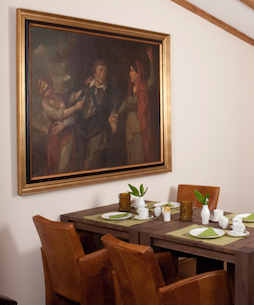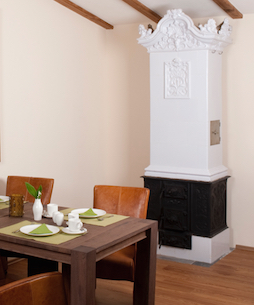 You want to stay longer than one-two days?
With pleasure you can stay at our lovely cottage or one of our holiday apartments in the coach house or the luxury mansion.